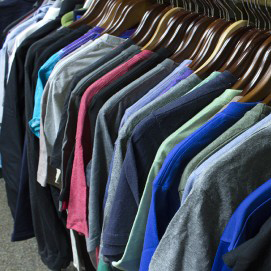 USA-Made Custom Garments
For projects that call for a garment with a unique fit, style, or color, we offer 100% custom garments through our USA-made cut and sew program.
The minimums for our custom program vary by item and fabric, but typically begin at 600 pieces per run. The majority of our custom garments are proudly made in the USA, and include options for organic cotton and other sustainable fabrics. We'll need 2-4 weeks to dial in the fit of a 100% custom item, and another 4-6 weeks for production once we get the fit locked in. Pricing can vary wildly depending on the degree of customization, but overall it's not as expensive as you might think. Get in touch if you'd like to discuss more.
Want to know more about custom garments? Contact us today!